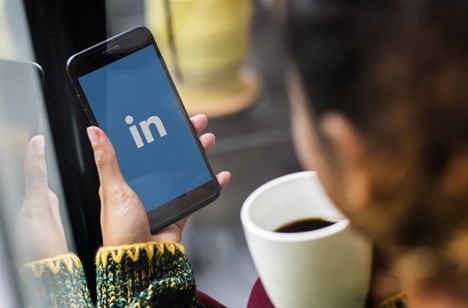 Nothing is constant, and the same goes for social media. The social marketing professionals are the ones to bear all the constant challenges coming up their alley because of the flexible nature. A social media strategy surely works as a map to help guide marketing plans for future campaigns. It is more like planning a sensible trip to reach your goals in the end. But, such good news won't last long because of the changes in social media features, standards, and other algorithms. It means the map that you have worked so hard on, won't matter anymore, leaving you all confused and unsure.
But it isn't the end of it all as marketers can now stay prepared for all the social platform changes. They can walk through everything that you might need to know about the best social channel changes taking place and plan your strategic plans accordingly. Staying prepared beforehand is always the most beautiful thing to do. But, before you plan for the changes, you need to know about those. It helps you to strategize your plans well.
Changes with the COVID pandemic:
With the COVID pandemic taking the front seat, many changes that social media platform has to witness. Few changes would be an understatement. This crisis has changed the digital landscape dramatically. Nowadays, billions of people are heading towards this online platform, to cope with their monotonous life and work under this current lockdown phase. So, social media managers and other online businesses need to get the most recent global digital state data. Checking out for the updated version of the 2020 report is your one-stop solution. 
There has been a dramatic increase in the use of social media for the past couple of months, right from the time lockdown became active. It even covered 1:1 messaging within the lot.
Even the consumers' attitude during lockdown has changed towards online advertising. With e-commerce stores working in full swing, people are spending more time online to meet their daily needs.
For harnessing future growth, audiences are coming up with evolving habits and behavior. If this phase continues like its present situation, the chances are high that audiences can move towards online sessions and social media sites, more than ever!
Recent changes come with video content:
Video content has been dominating the social media channel or quite some time now, not something new. The only difference lies with the surge of it. Checking out some of the features and statistical counts can help you understand its current standing well. 
Around 92% of the users are now spending time watching videos on mobile devices. Not only that, but they are also sharing those entertaining videos even more now with others on social media platforms.
Recent studies have shown that social video can generate around 1200% additional shares compared to image content and text. 
Another exciting fact portrays that around 72% of the customers can learn about any service or product by way of the videos.
More and more people are now forcing brands in on the way to upload video content. Around 54% of the consumers would like to see more video content from not only their favorite brands but from some new names as well.
Right now, with lockdown in full effect, users can easily spend 88% of extra time on the websites with video contents within.
HubSpot has recently reported that around 85% of the businesses are using video as the primary marketing tool. So, by the time 2022 comes, around 82% of the entire Internet traffic gets to run on video content. 
So, video content is nothing but the main future of social media channels. Brands sitting on the sidelines and not focusing on video content are moving towards a big mistake. They can find it rather difficult to catch up with others later on, if they fail to focus on video content soon. Get to learn about it more from https://blastup.com.
Social media marketing relies on AR and VR modules too:
Virtual reality and augmented reality are not associated with the entertainment realm only. Thanks to 5G, AR and VR now have two separate entities to work with. The technological advancements in these fields are not proficiently integrated into some more apps. So, marketers might not have new opportunities to work with. Furthermore, business owners get to work on creative strategies and campaigns that can easily integrate with AR and VR technologies. The ultimate goal here is to improve the real-time experience of customers across multiple brands.
AI and its necessary form as of now:
Over the last decade, AI has a new meaning to it. But, that doesn't stop Artificial Intelligence from moving way ahead of the list. In the year 2020, people can quickly stop doubting this technology and add it to their daily lives. No, AI won't take up your jobs. In its place, businesses get to see some more opportunities coming up towards them.
AI cannot allow PR experts and marketing professionals to work smarter, faster, and work with some of the data-based insights.
AI technologies might also add to video analytics, which forms a significant part of the AR and VR sector.
Experts think brands shouldn't waste time and must invest in AI tools currently available in the market. In no time, Ai can solve the entire content marketing based conundrum.
Lesser emphasis on the vanity metrics:
Instagram is working hard to hide its "like" button. It is one broader trend for de-emphasizing vanity metric usage on social media. Follower counts are now becoming meaningless on Twitter. So, the social media influencers and marketers must start working deeper into actionable forms like user engagement quality and rate on social media. People start exploring the field of relevant data and user demographics for understanding potential customers better.
Author Bio –
Kristen Smith has been working on the importance of social media in marketing with thousands of real Instagram followers for her postings. You can visit https://blastup.com for more information.
https://www.wpfreeware.com/new/wp-content/uploads/2020/03/PIC-1.jpg
308
468
Hazel H
https://wpfreeware.com/new/wp-content/uploads/2017/07/cropped-wpfreeware.png
Hazel H
2020-05-31 08:38:05
2020-05-31 08:38:09
Social Media Keeps On Changing To Improve Traffic To Your Site – Learn About It In Details