As long as you think of leads as 'leads', you can't capture people's interest to learn your product and get started. As time progresses, the rise of new online and social techniques will always change. There is no point in waiting for leads to come if you're not adapting yourself. The world is changing, so as the digital marketing and buying process. We are no more living in the information scarcity but information abundance. The sad reality is, 61 percent of marketers still ignore this fact and find hundreds of reasons why they fail. The lack of funding, staff, and other resources are the most common ones.

What is the main problem with the abundant-informational world? It's obvious. It consumes the attention of users and overwhelms them with all the noise. The result? It makes it easier for them to ignore what they don't want to hear or learn. That is one of the core reasons why 61 percent of B2B marketers still find it challenging to obtain leads.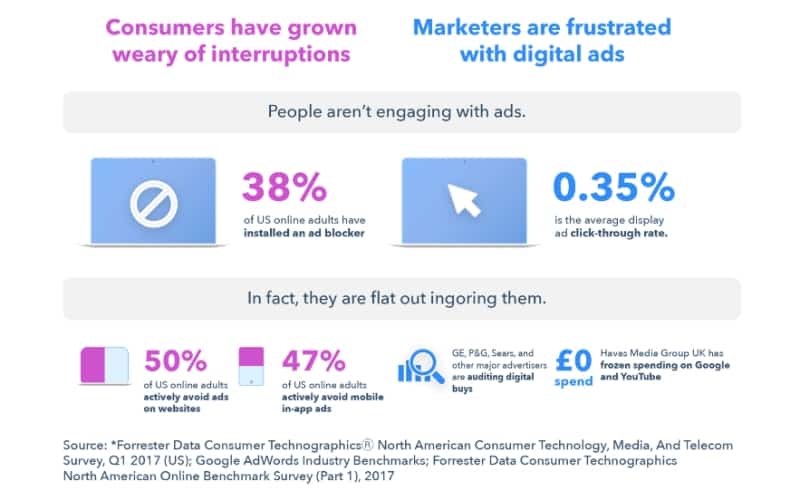 For those marketers who constantly test and implement new strategies, there will be always something new to learn. Thus, I recommend going over the following 5 lead generating tactics below. What is the real-world benefit, you may ask? Well, it's not just the other list of some tried & true ways on how to optimize your website design for lead generation. Instead, you'll get the most creative lead gen examples. All in all, you can use these real-life examples as inspiration.
5 Ways to Optimize Your Website for Lead Generation
#1 Add a Free Interactive Tool to Your Website
Without a doubt, you invested time & effort to create a great website (for example, Shopify electronics store). Beautiful design, responsive layout and eye-catching images that catch every user's eye. Great, but is it enough to generate boatloads of qualified leads? Indeed, not. Want to know one thing you've likely missed? A free interactive tool. Unbounce, MobileMonkey are HubSpot are only a few brands that use interactive tools to generate leads. And for good reason – it works. For example, let's see how Moz uses its free domain analysis tool to generate a huge number of leads as a result.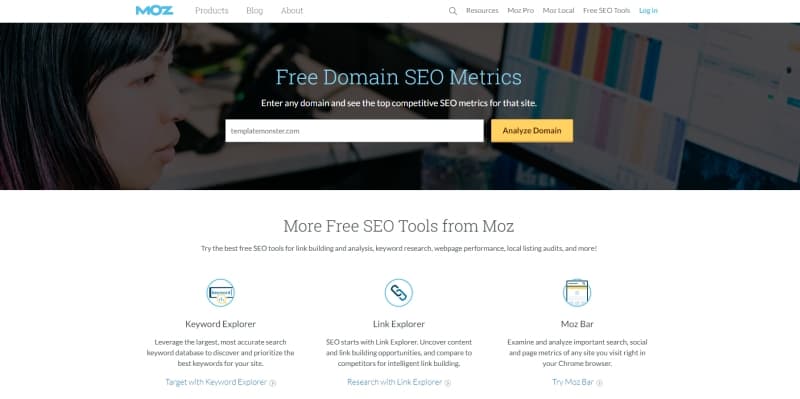 SEO is what Moz is known for and for good reason. Its transparent SEO tools enable you to analyze & monitor SEO, link building, social media, and other reliable data which make all marketers go crazy about. Here's the trick: you enter the URL of a website you're interested in. Once you see the results you have one more option – to get more in-depth information combined in one place. To bridge this curiosity gap, you just need to give your email address. Kaboom, lead generated!

Sure, developing a free interactive tool may take a lot of time. But if you are sure that your users are interested in it, go ahead and create a similar tool for your audience. It could be a template, calculator, analysis or even a free sizing tool. Everyone wants a shortcut to make our days simpler and less stressful. That's where free tools work great for bringing in traffic.
#2 Create Lead Gen Forms Embed in Videos to Collect Contacts on the Pages with the Highest Traffic
Got an amazing piece of content? Don't give it for free. There is a better way.
It's easy to create a video that's compelling and engaging. But one video itself cannot be enough to convey people to take action. Go one step further. Include a call-to-action into your lead gen form and use it for lead generation. Thus, embedded into each video, it draws the right amount of viewers' attention, without being too distracting. See the approach Broadcast2world uses to get lead-generating results from the landing page.

But do it right. Encourage people to subscribe without requiring it. Just like Broadcast2world does. Its video describes the reasons why you should signup and social proof. Reiterate the main focus of your video. Better yet, remind your viewers of what your video is about. Otherwise, you're not going to see much success from it. All in all, with a strong desire, even a boring lifeless video can be transformed into a converting piece of content.
#3 Successful Customer-Hero Stories Can Bring Lead Generating Results
There's no question that video is the most engaging marketing medium. The one that shares a customer-hero buying experience is priceless. Also, it's not a secret that people love to buy and hate to be sold. So, why not make it your mission and help customers go through a natural buying process and feel comfortable? Make a story the foundation and see 90% of customers will be more likely to purchase from you.

Rather than reading a testimonial, 65 percent of your prospects prefer to consume visual content. So. placing it on your landing page can serve as a lead generation tool. Nonetheless, posts with videos attract three times the inbound links as ones with plain text. By making your customer a hero of the buying process, users who view a video are 1.81 times more likely to purchase a product.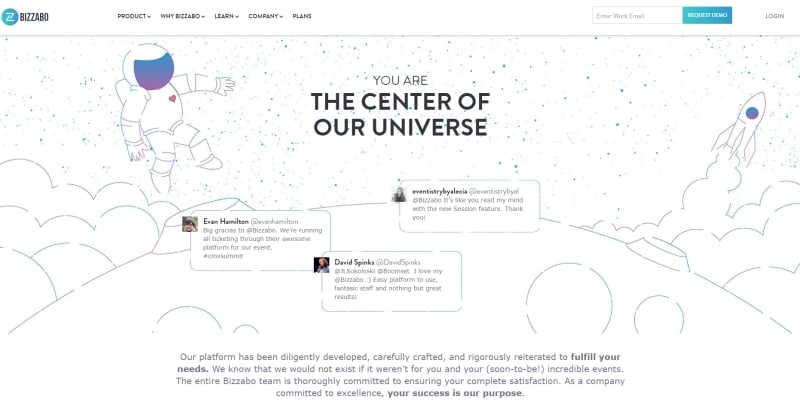 Including a third-party interview with a video testimonial increases conversion. For consistent bloggers, it means a fantastic way to make people take action. Even the smallest piece of the interview can give a fresh perspective and bring in a new audience. Your potential customers just need a little more convincing. Inspire users to check out the next step of the product. That's where CTAs, popups or sticky bars can be a huge help.

Targeting users with content relevant to their position yield 73% higher conversion rates. Use it as a relevant lead magnet on each specific page and see the result to come. The more specific your popup, the higher is your lead gen. And remember that customer stories are as evergreen as your products or services. It has no set expiration date and will be as effective five years from now as it is today.
#4 Email Marketing Is Still a Top Priority
Even though 56% of email traffic ends up in the spam folder, 79% of B2B marketers say that email is the most effective distribution channel for demand generation. Lead nurturing emails get 4-10 more responses than standalone email blasts. To boost the impact of your email campaign, personalize the message behind your mail. Start to segment them and include a useful piece of content your consumers can enjoy.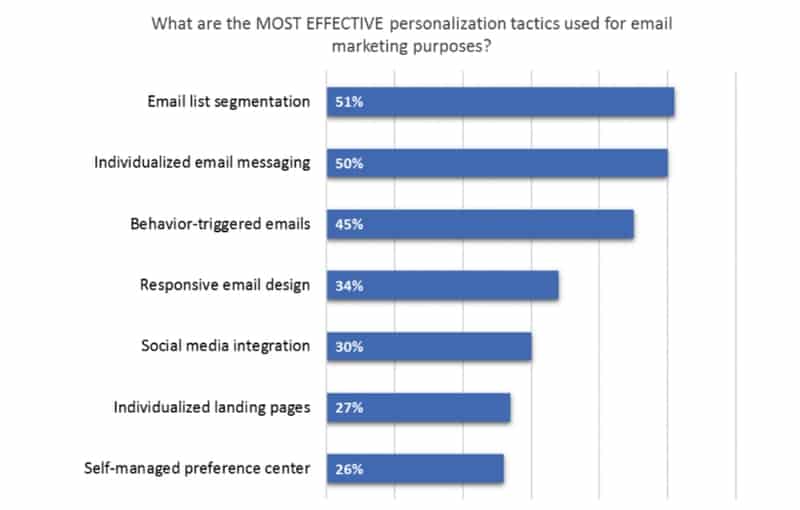 So, if you're one of those 51 percent of B2B marketers who make use of email marketing techniques, here is the thing. You need to develop a relationship with your prospects at every stage of their journey with your product or service. Change your strategy. Make your email more personalized by adding videos & GIFs. To encourage your effort, check the HubSpot strategy. They changed its content-based strategy from assuming to 'Pick your own adventure' strategy. What does it mean? Stop assuming what your main audience's challenges are. Instead, ask them! The result? See it yourself.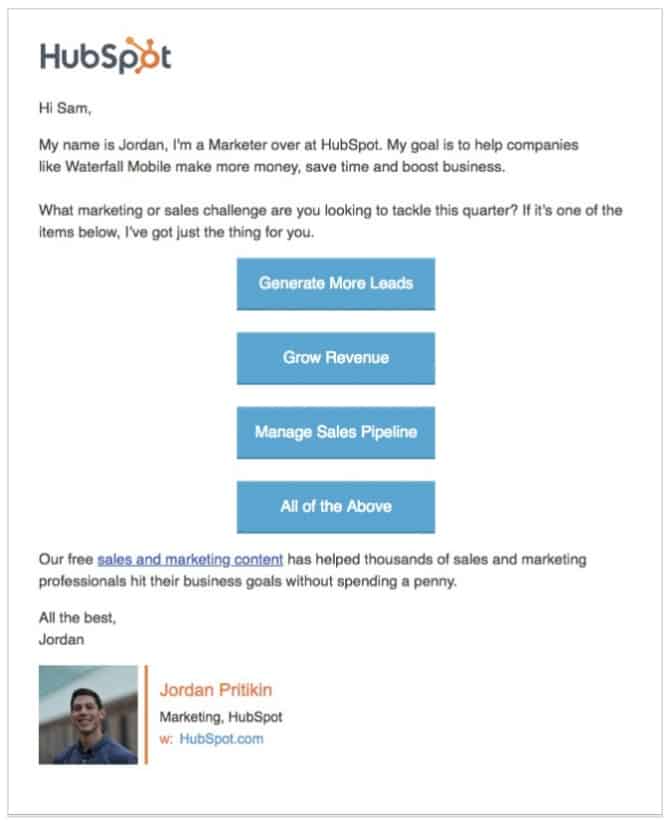 That's how the HubSpot direct email looks like. Step by step a user chose his specific challenge, which allows building a relationship with him. As a result, the company gets a 1000+% increase in engagement. Face it, a 67% open rate and 61% click-through rate is huge. Is the strategy worth a try, right?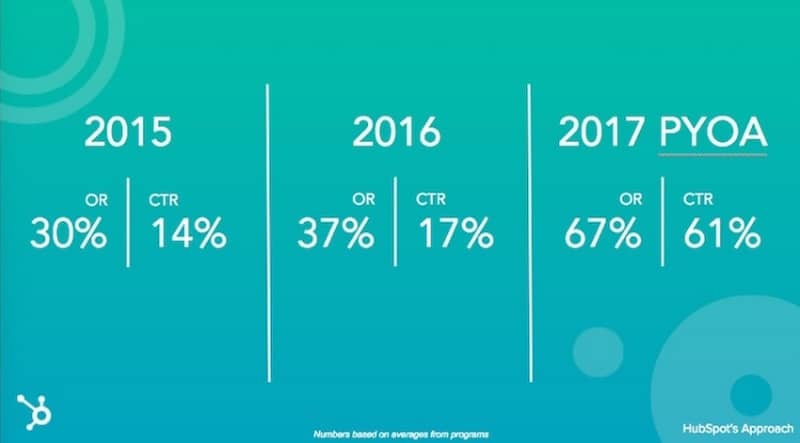 #5 Create a Landing Page to Drive Traffic
Don't add to the sad statistic that claims that 44% of B2B companies direct people to their homepage, instead of landing one. Created for marketing and advertising purposes, a landing page is where you convince a visitor to take action. Whether it's to give their email, subscribe or order a call, an effective landing page can improve your conversion rates. Designed to represent your conversion goals, our landing page needs to be distraction-free. It means that every additional link on it adds to your bounce rate.

Need help in designing a landing page? Generally, there are five core elements you need to follow to create an effective landing page. First, find a hook that makes your product or service shine. Second, the hero shot needs to present and highlight your value proposition. No stock or low-quality images are allowed.
Next, what are your bells & whistles? Are you sure that your audience understands the value you're offering? Now, confirm that your product or service solves the problem by adding social proof. Finally, make sure your CTA serves its goal – converts. The image below could be your helping hand in creating your next lead generation page.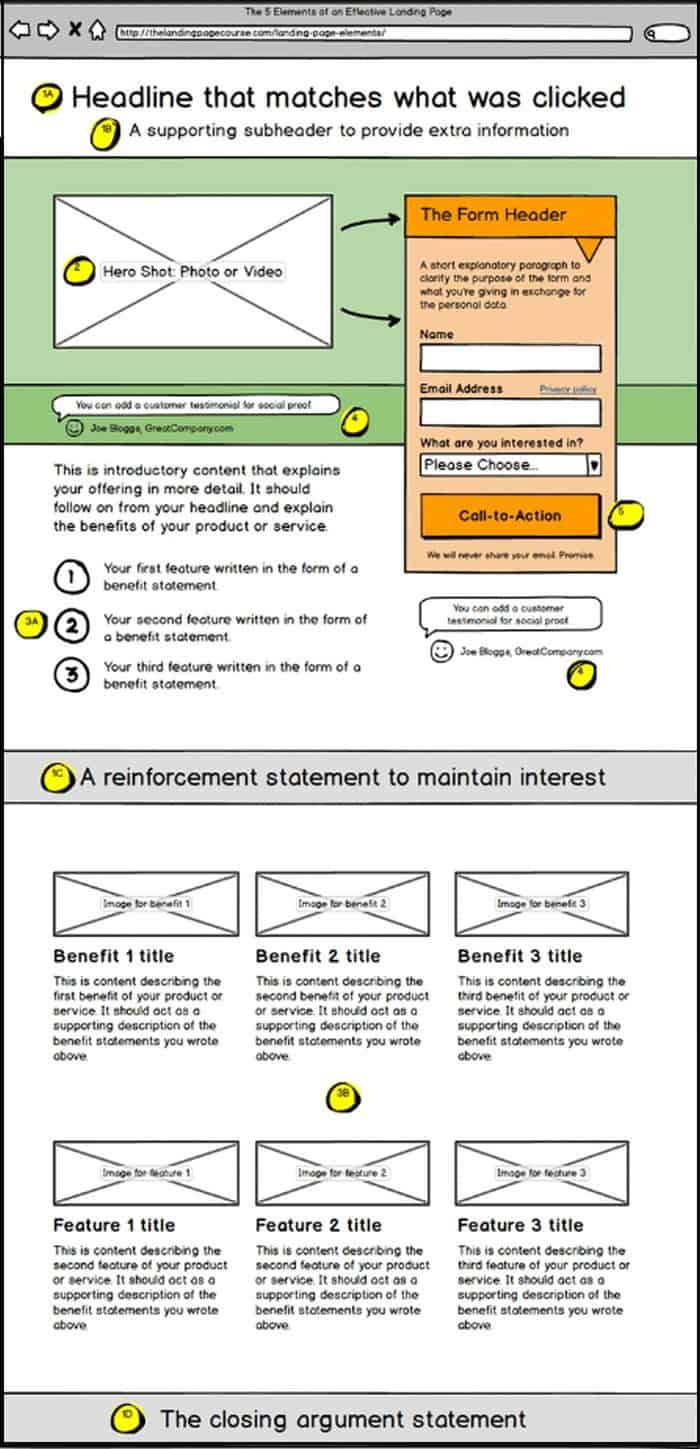 Keep On Keeping On
Whether your business is good or on its way to success, always keep your foot on the gas. Stay focused on the lead generation strategies to get the desired results. Of course, these are only a few ways to generate leads but without a doubt, they're worth the effort. Whatever you try, forget not to keep your website design clean and simple. Make sure your blog posts are of the highest quality. Better yet, include the one that educates, informs, entertains or inspires.
As a beginner, you can start by creating a website. Better yet, a website that includes your contact information, address, email, and a company's phone number. Want to get one of the best conversion rate optimization tips? Make sure a contact form on your page is visible.
Thus, you encourage a visitor to give his information right then and there, without ever leaving your site. Do you have some special tips on how to design a lead generation website? Great, share your knowledge below.
What is your secret weapon?
https://www.wpfreeware.com/new/wp-content/uploads/2019/12/typing-849807_960_720.jpg
640
960
TemplateMonster
https://wpfreeware.com/new/wp-content/uploads/2017/07/cropped-wpfreeware.png
TemplateMonster
2019-12-19 15:52:06
2019-12-20 08:44:11
5 Ways to Use a Website Design for Lead Generation