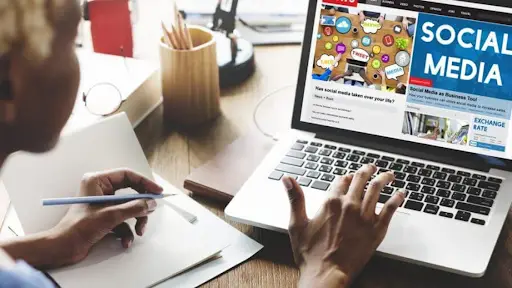 As a small business owner, you may be wondering whether or not social media marketing is worth your time and effort. The answer is yes – social media can be an extremely effective way to reach new customers and grow your business. In this guide, we will provide you with everything you need to know about social media marketing for small businesses.
The Value of Social Media for Small Businesses
The use of social media for small businesses can be extremely valuable. It provides a way to connect with customers and promote products or services. In addition, it can help build brand awareness and create customer loyalty.
Tailoring Your Social Media Marketing Campaign
When you tailor your social media marketing campaign to your small business, it becomes more effective. You need to find the networks that are most relevant to your customers and target them with content that is interesting and useful. Additionally, be sure to respond to comments and questions on time; this helps build customer loyalty.
Another important aspect of tailoring your social media marketing campaign is using the right tools. Many free and paid tools can help you manage your campaigns more effectively. For example, Hootsuite allows you to track multiple social networks, schedule posts, and measure results.
Finally, be sure to keep up with changes in the social media landscape. Networks are constantly evolving, so it's important to adapt your campaign as needed.
Best Social Media Platforms for Small Business
Many social media platforms are great for small businesses. The ones that you choose to use will depend on your business's goals and the demographics of your customers. Here are some of the most popular social media platforms.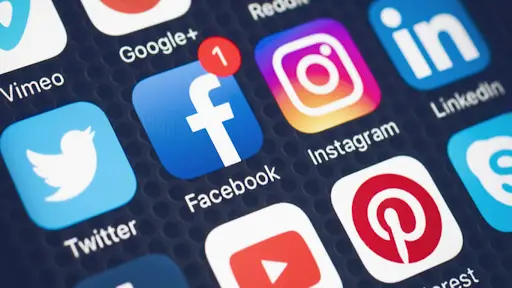 Youtube
Youtube is a great way to market your small business. You can create videos about your products or services, and post them on your channel. You can also create playlists of related videos, and add links to your website or blog in the descriptions.
You can also use Youtube for advertising. You can create a video ad that promotes your business and target it to people who are interested in what you offer. 
Instagram
Instagram is a visual platform that can be used to show off your products or services. You can also use it to build relationships with potential and current customers by providing valuable content.
You can post photos and videos of your products, behind-the-scenes footage of your business, or posts that show off your company's culture.
You can also use Instagram stories to engage with your followers. Stories are a series of photos or videos that disappear after 24 hours. You can use them to share sneak peeks of new products, answer customer questions, or give a tour of your office.
Facebook
Facebook is the perfect place to start when it comes to social media marketing for small businesses. It's a great way to connect with your customers and create a community around your business. Here are some tips for using Facebook effectively:
Create a page for your business

. This should be separate from your profile.

Make sure your page is complete and up-to-date

. Include a profile picture, cover photo, and description of your business.

Post regularly

. You should aim to post once or twice a day.

Engage with your customers

. Reply to comments and questions.

Use hashtags

. Tags help people find your posts when they search for related topics.

Promote your page

. Share it with your friends and followers on other social media platforms, and add a link to your website.
LinkedIn
LinkedIn is a powerful platform for small businesses to connect with their target audience. With LinkedIn, you can build relationships with potential customers, partners, and employees.
To get started on LinkedIn, create a profile that highlights your business's strengths. In your profile, include a link to your website and describe what you do in detail.
Next, join relevant groups and start networking. Share your content with group members and connect with people who might be interested in what you do.
Finally, use LinkedIn Ads to reach more people. Target your audience by location, job title, company size, or other factors. You can also use LinkedIn's Audience Insights tool to learn more about your target audience.
Twitter
Twitter can be a great way to connect with customers and followers. It's also a great way to share news and updates about your business. Here are some tips for using Twitter effectively:
Make sure your profile is complete and up-to-date, including a link to your website.

Create interesting and engaging tweets that will capture the attention of your followers.

Include a call to action, such as asking followers to visit your website or sign up for your email list.

Respond to comments and questions from followers on time.

Use hashtags to reach a wider audience.

Monitor your Twitter analytics to see how well your tweets are performing.

Use Twitter advertising to reach a wider audience.
Tips for Small Businesses Social Media Marketing
Establish your goals and objectives
What are you hoping to achieve through social media marketing? Increased web traffic, more leads, higher customer retention rates? Once you know what you're aiming for, it will be easier to determine which channels and tactics will work best for you.
Define your target audience
Who are you trying to reach with your marketing messages? Knowing your target audience will help you craft more relevant and effective content.
Choose the right channels
Not all social media platforms are created equal – some work better for certain businesses than others. Do some research to figure out which channels will be most effective for you.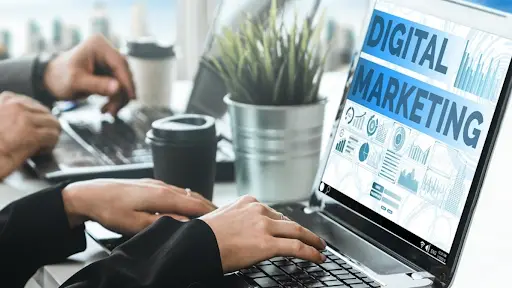 Quality content is key to success in social media marketing. If you can provide your audience with useful, informative, and engaging content, they will be more likely to stick around and interact with your brand.
Engage with your audience
Social media is all about interaction – the more engaged you are with your audience, the more successful you will be. Respond to comments and questions, and join in on conversations.
Keep track of how well your social media marketing efforts are performing by tracking key metrics such as website traffic, leads generated, and customer engagement rates. This will help you determine what's working and what needs to be tweaked.
Social media marketing takes time and effort – don't expect to see results overnight. Persevere, keep creating valuable content, and you will eventually see positive results.
Conclusion
Social media marketing is an incredibly powerful tool that small businesses can use to reach a larger audience. By creating valuable content and engaging with your followers, you can create a strong social media presence that will help you grow your business.
Also, don't forget to use social media advertising to reach even more people. By targeting your ads correctly, you can get your message in front of the right people and see a big return on your investment.
Social media marketing can be a great way to connect with customers and promote your small business. In this article, we'll discuss what platforms are best for small businesses, how to create a social media strategy, and more.
Author-Bio
Mark Hensley is an ex-Senior Hardware Engineer at Hewlett-Packard, an IT Professional, and the Founder of Povverful, contributor to ByRossi.  Website – https://ca.byrossi.com/
https://www.wpfreeware.com/new/wp-content/uploads/2020/08/Accalia.jpg
625
900
Hazel H
https://wpfreeware.com/new/wp-content/uploads/2017/07/cropped-wpfreeware.png
Hazel H
2022-01-22 05:50:10
2022-01-22 10:36:40
The Ultimate Guide: Social Media Marketing for Small Businesses