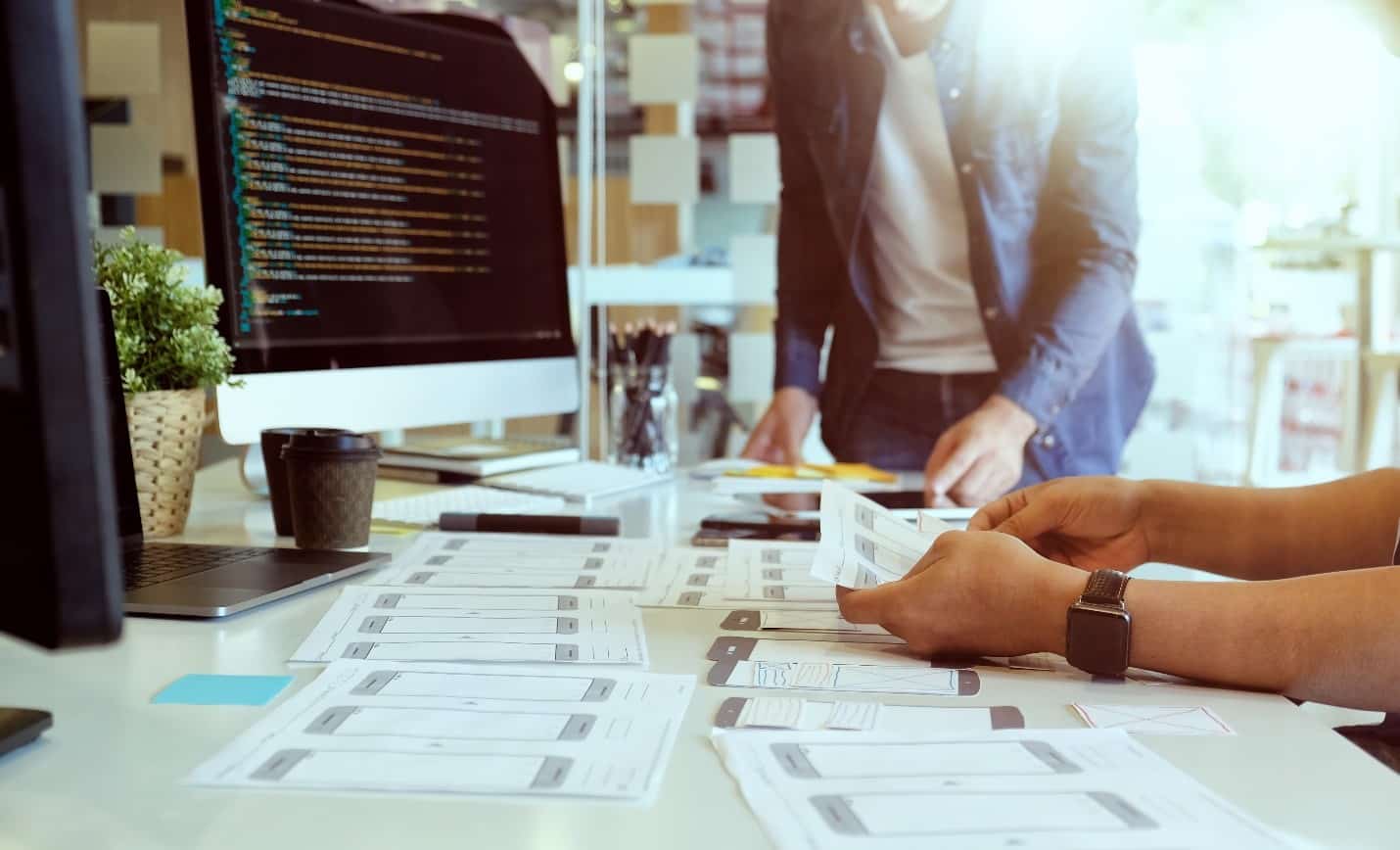 Online shopping is growing rapidly around the globe because of the advantages it provides. According to a study posted by Statista, global retail e-commerce sales totaled 3.53 trillion US dollars in 2019 and is expected to increase to 6.54 trillion US dollars by 2022. More people depend on ecommerce websites for obtaining their day-to-day items.
Many ecommerce websites are trying to find ways to convert visitors into loyal customers. An important method for earning loyal customers is providing a satisfying experience through their e-commerce sites. It's the ambition of every business that their site gives the best experience for enhancing sales.
Providing the optimum experience requires constant checking and updating of your website. It includes both in its design and the kind of software it uses. Below are a couple of practices to adopt that can help to improve the design of your website:
1.     Design Your Home Page According to Customers' Needs
If you want to attract customers to your store, you need to create a good home page. When customers come across an online store, they always look at the home page. If they like it, they decide to stay on your web site.
Here are a few points that you can focus on when creating a home page:
Tagline and headings play an important role in drawing customers' attention, but they are often overlooked when it comes to web designing and branding. Your tagline must be located at the top right next to the logo, briefly explaining what your website is about and what you sell in a few words.
These buttons help customers explore your page to ask questions, download something, or buy something. They help to progress a casual visitor into a lead. Put no more than 4-5 buttons in a group, in a sidebar, located near the top. Make them a color that captures the eyes of visiting customers but doesn't clash with your website's color scheme.
Most customers have difficulty finding specific pages on websites, so it's important to have website navigation located at the top of the page. So that if readers get lost, they can just use the navigation to find their way back to the home page or find the page they want.
2.     Compatible on Multiple Devices
No individual would like a website that takes a long time to load or doesn't appear properly on the screen. Here, the need for responsive design arises. It cuts down the managing time required on a single website. Not only does your customer get a smooth experience, but it also entices them to stay long enough to buy a product.
Here are some points that should be focused on:
Select the Right Elements to display on a User's Screen
When a user visits a website on a smartphone with a smaller display, it's important that the screen is not congested with menus and tabs, confusing the visitor with which option to choose.
This is where the need arrives of using buttons that squeeze navigation and other tabs on small screens whereas they enlarge on wider screens. This can be achieved by modifying your website's coding using CSS.
In the past, websites were arranged based on a measurement called pixels. However, now web designers use a fluid grid. It modifies the elements' dimensions in a specific ratio. This causes the element size to respond according to the dimensions of the screen display.
3.     Proper Arrangement of Visual Content
If you want your website to look organized, make sure that the website information and the web pages follow a proper hierarchy. The key features that give structure to your content include white spaces, strategic use of color palettes, and typography.
An interactive web design plays a huge role in grasping the attention of prospects and converting them to loyal customers. To ensure their smooth journey from the landing page to the counter, use suitable visual content.
4.     Make On-Site Search Simpler
In the era of technological advancements, businesses are implementing AI to improve user experience and satisfaction. If online businesses want increased traffic and conversions on their websites, they need to apply the right web design techniques to enhance user experience. For example, Pinterest's recent update of its Chrome extension allows users to select any element in an image online and find similar products on their page by leveraging image recognition software.
Many ecommerce websites are implementing voice search through machine learning for the convenience and better experience of their customers. Amazon's Alexa resulted in a huge increase in Amazon's market shares due to voice search and commands. Adding a futuristic touch to your ecommerce website entices customers to shop at your online store.
5.     Provide Recommendations to Customers
By providing suggestions of products relevant to a customer's search, navigation becomes easier and financial management as well, MoneyBrighter is helpful . For example, if a person is searching for an electric water heater on an online electronics store, recommendations appear to show the customer the appliances that received the best reviews.
This makes it easier for customers to make a purchasing decision. The use of machine learning in recommender systems can help make better and closer suggestions to the customers' needs. This system is beneficial even for those products about which the customer has little knowledge.
 Overall, they increase the rate of generating loyal customers on your ecommerce site. Streaming services such as Netflix and Spotify provide suggestions based on personal liking through the usage of such systems.
6.     Easy Checkout and Subscription Process
 Your customers should feel comfortable when purchasing a product from your online store and should not be pestered about making a new account to purchase that product. You need to make sure that your customers can order from your online store without any complications.
If the checkout procedure has processes that take minutes to complete, chances are customers will abandon their shopping carts or cancel their order. Keeping these processes as simple and short as possible is a top priority.
Provide straightforward subscription options through e-mail and social media platforms such as Gmail, Facebook, Instagram, etc.  
Key Takeaway – Wrapping Up
Customers search for such an ecommerce website that needs the least effort to search a product and order it. If online businesses want increased traffic and conversions on their websites, they need to apply the right web design techniques to enhance user experience.  
https://www.wpfreeware.com/new/wp-content/uploads/2020/10/PIC-3.jpg
1238
1920
Hazel H
https://wpfreeware.com/new/wp-content/uploads/2017/07/cropped-wpfreeware.png
Hazel H
2021-01-13 13:04:54
2022-03-24 01:27:41
Designing for Conversions: 6 UX Best Practices for Ecommerce in 2021