Credit: Alamy/PureStock
The use of e-learning software tools reached a nadir during the 2020 worldwide pandemic. Billions of students were forced to use SaaS e-learning platforms to continue their studies during the lockdown. This explosion in new users was an unexpected stress test for online e-learning software. While there were some early hiccups with the widespread roll-out of SaaS e-learning, many platforms performed far better than expected. The unexpected success of these e-learning platforms meant educators and software developers started looking at how SaaS could be integrated into the future of education. These are some of the ways that SaaS e-learning platforms could transform the ways students learn in 2021 and beyond.
H2 – Curriculum As A Community
The concept of community-as-a-resource in education began to gain traction in the early 2000s. The idea that the community-at-large was pivotal in a student's education was something that many teachers and educators embraced. Creating a curriculum through collaboration and dialogue with students as well as community members was soon seen as a way to give students a well-rounded education.
This concept has found a home in the digital age as well. With schools closed and social contact prohibited during the pandemic, there was no better way to foster an online digital community than through e-learning platforms. These platforms were built to connect students and teachers in unconventional ways (through video-conferencing, message boards, chat rooms, etc.) so that students felt involved in their education.
As a result, many experts believe that this grass-roots, student-centered approach to learning may remain well after the pandemic is over. The skills and tools are already there. Educators must only follow through with their commitment and bring in more voices to craft curriculums that take into account a student's already-established network of fellow students, parents, and community members.
H2 – Interactive Videos
With students glued to their screens for most of the day, it became imperative to not make online learning feel like a chore. The way that educators sought to counter screen fatigue was to turn their students from passive viewers to active participants. The introduction of interactive videos that paired visual stimuli with real-world activities was one way to achieve this level of participation.
In a regular classroom setting, students interact only with their teacher, each other, and their learning material. But, in a virtual classroom, students had much more to interact with. If their teachers were insightful enough, these students could be treated to dynamic visual presentations that made learning more interesting. These interactive videos went beyond being one-way.
They expanded on the subject matter, asked students to reflect more on their lesson, or presented new information in a way that was challenging and entertaining. As students and teachers have adapted to these new media options and learned to embrace them, they may come to rely on them even when schools are reopened.
H2 – Microlearning
There is only so much information a student's mind can retain. Micro-learning acknowledges that limitation and works around it by reducing the amount of information a student receives about a given topic. But, micro-learning does not stop there. Rather than satiating student's curiosity, micro-learning doses are meant to encourage their hunger for knowledge.
During the pandemic, teachers worried that students would be overwhelmed by trying to maintain a regular classroom workload. Instead, educators focused on short, 5-minute lessons that drove home the basics of a topic, leaving the students interested enough to explore the topic further on their own time. Micro-learning has wider applications as well.
Large companies and organizations could also employ micro-learning tactics to train their employees without overburdening them. The tools for effective micro-learning could be anything from a social media post, an infographic, a chart, or a relevant image that delivers a morsel of information to ingest whenever possible.
H2 – Mobile-Friendly Online Course Platforms
E-learning software tools came to the rescue in 2020. Without them, billions of students and teachers would have been without a platform to learn, collaborate and interact while schools were closed. Unfortunately, the problem with this transition was not the e-learning development software, but the fact that some students did not have access to the hardware (laptops) or infrastructure (broadband high-speed internet) to use them properly.
Luckily, the ubiquity of smartphones and mobile learning applications and their offline capabilities stepped in to fill the gap. The freedom and mobility that smartphones gave students meant that they could download assignments from areas with a good internet connection and then use them offline with the help of a mobile learning app like Quizlet or Notability. They could also read and view PDF documents with the mobile version of the LuminPDF reader.
The fact that many students are already savvy smartphone users also meant that the learning curve (if any at all) to use these new applications was dramatically flattened. As the number of global smartphone users approaches three billion, the devices present educators with an opportunity to reach more students to provide high-quality educational content they could not receive otherwise.
H2 – Virtual Conferences
Like it or not, 2020 was the year of the virtual conference. There was no other way to communicate on a massive or, even, intimate scale than through virtual meetings supported by teleconferencing platforms like Zoom or Skype. While virtual conferencing was not the ideal format for remote learning, teachers and students learned to adapt and found ways to make virtual platforms helpful.
Some students felt empowered when attending a virtual meeting or conference, as every student could speak and be heard. Where some students found it hard to participate during in-class discussions, those same students found it much easier to give input during online, virtual conferences with their fellow students and teachers.
The fact that important academic, social, and political events also took place virtually during the pandemic lends credence to the idea that these types of meetings could continue taking place virtually. Virtual conferences could offset or even eliminate the expense of hosting these events and diminish the carbon footprint of all these people traveling to one place to do something that could be done online.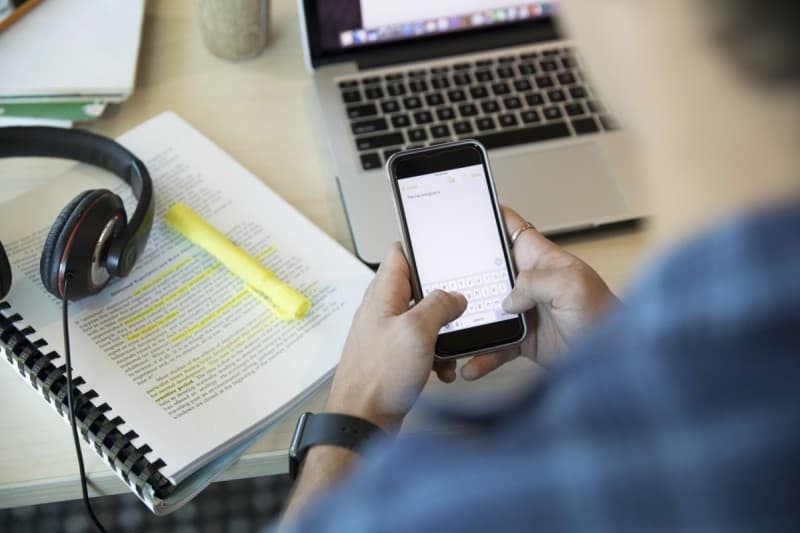 Credit: iStock/Sidekick
https://www.wpfreeware.com/new/wp-content/uploads/2019/11/63918-big.jpg
800
800
Hazel H
https://wpfreeware.com/new/wp-content/uploads/2017/07/cropped-wpfreeware.png
Hazel H
2021-05-07 01:42:58
2021-05-13 02:08:30
SaaS E-Learning Trends