Education process never completely ends through the whole person's life. At first, you learn how to speak and walk. Then you go to school and university. When you finish learning in the public institutions you go to work and continue learning because no college or university will train you for the future job for 100%. And besides all that you constantly do lots of self-educating activities – go to clubs and courses, watch videos, read specific literature.
Nowadays different courses are very popular, especially online ones. A huge amount of people learns languages, playing musical instruments (like guitar or ukulele), drawing, photography, programming or get time management skills. That is the reason why different schools and education agencies will always popular – people like to learn something new.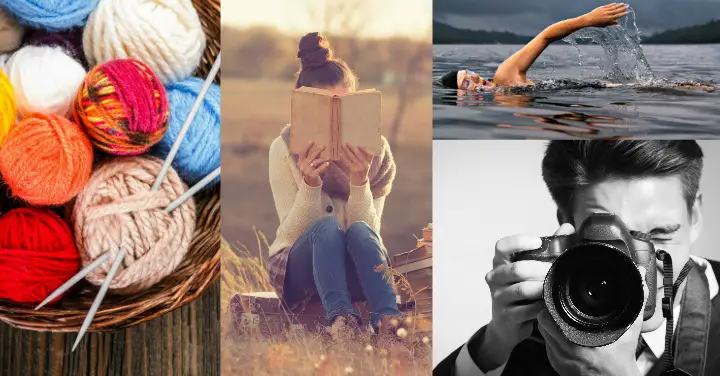 In the modern digital era, a website is a must for every company and learning institutions are not an exclusion. Even if you don't have online courses and only offer real-time live learning you still need a platform on the internet. Users seek for the school or course on the internet, so if you won't show them your offers – they won't be able to become your students.

In fact, creating an education website is simpler than it seems. You can not only do it for yourself, but that will also could be completely for free. All you will need are a few tips, detailed tutorial and one of the professionally created education WordPress themes. I will start with the tips, then show you where to get a tutorial and in the end recommend you a great free education WordPress template – Spellolite.
4 things you have to avoid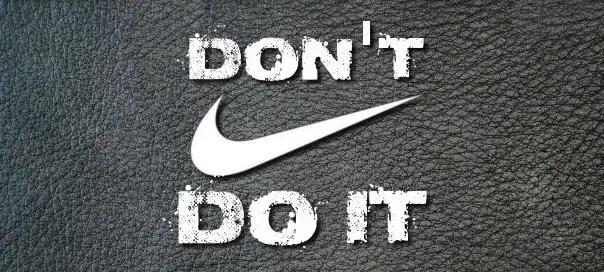 Before you start building your website you have to know a few things about efficient education websites. There are 4 "don'ts" that you have to pay attention to. Those are the most common mistakes website creators do, so you can use their experience and do everything right from the first attempt.

The simpler – the better. Believe me, numerous animation effects, complicated structure, and artistic fonts all used together will ruin the first impression of your website. If there will be too many details the website will look cheap and vulgar, no matter what high-quality education web design WordPress themes you take. So, the golden rule is – do not overdo.
Messy navigation. People hate to get stuck. If the user won't be able to quickly find the information he wants and need – he will simply leave. The structure of the website has to be clear and intuitively understandable. Additional navigation tools like mega menu, floating bars, bread crumbs and "Back to top" button will also add your education website a few extra points.
Big texts. Be very laconic on all website pages except the blog. People want to get information really quickly. If they would like to read about something in details, they go to blog posts. The pricing has to be placed into tables; the curriculum has to be shown in the calendar – make the information accessible enough to understand it in a few seconds. Use more visuals, like pictures and infographics, than text.
Correct and up-to-date information. Constantly monitor if the data on your education website is still relevant. Your school is going to offer people some information. If some information on your website will be outdated it could harm your school's image badly.
Creating education website
With the appearance of the WordPress website, creation process became sufficiently simpler. You don't need to write some code, building every page from the ground up – you just need to get yourself a hosting, domain name and an education WordPress template. And everything will be even simpler if you have a detailed tutorial. Easy as LEGO guide will lead you through the whole process from hosting registration to WordPress theme installation.

The tutorial will explain to you how to do all the preparations, like getting a domain name and hosting account, for free. And now I'm going to recommend you a great free language school WordPress theme – Spellolite.


Yeah, that's right, this template is completely free. It is a little simpler version of premium language courses WordPress template – Spello. The fact this free theme is a little simpler than premium one doesn't mean that its quality is worse. It has lots of great functionalities and accurately built the structure. The design also remains the same, but the pictures you see in the demo are not included in the template package. Let me tell you a little more about it.

Design
With Spellolite education WordPress template you won't have to think about missing the "don'ts" I listed earlier. The most important things are already done and design features are created to match the requirements for the modern website. This language school template is simple. No redundant details, animation effects are few. There are no big texts, but lots of appropriate pictures.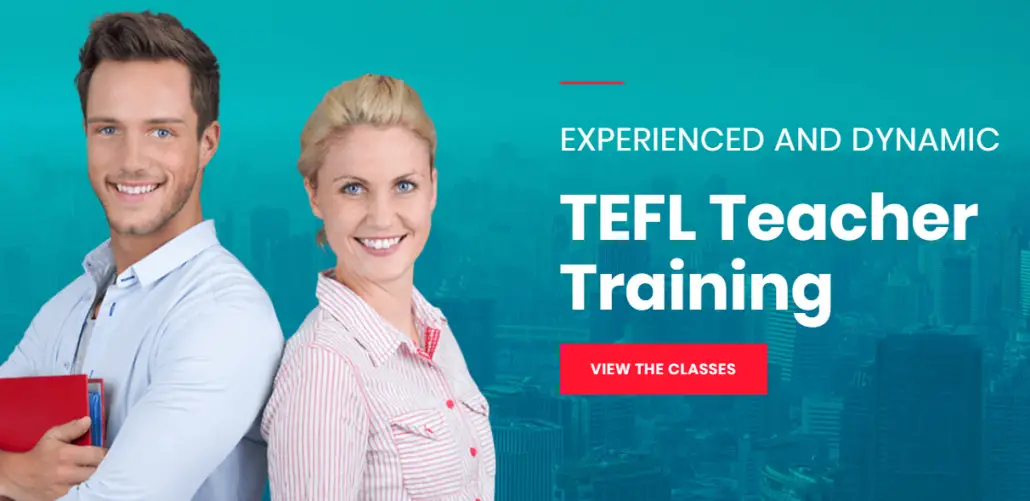 All the information is offered clearly and could be understood quickly. Curriculum block with timelines makes it clear when the user could participate in courses. "Our coaches" section shows the faces of people the potential students will be dealing with. The subscription form is big and leaves no chances for the user to miss it.
Navigation
Thanks to the simple structure, this free theme has quite understandable navigation. There's no sticky menu, but the pages are well sorted and all the necessary navigation details could be put to the drop-down tile. The template has a "back to top" button that helps the user to get back to the menu without scrolling back. The homepage is not very long and doesn't bore the user while he goes through it.

Elementor Page Builder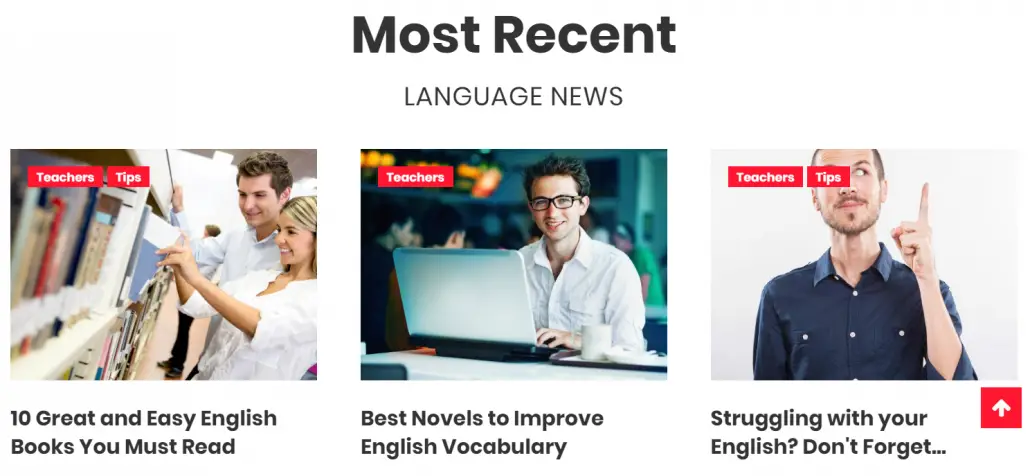 Creating a website with WordPress is much easier than coding it from the ground up. And using a drag-and-drop Elementor Page Builder is much easier than using WordPress. It allows you gust combine the elements on the page like you combine puzzles. This great language school WordPress template is completely compatible with Elementor. This means that the time you will need to create your website will be reduced at least twice.
Other requirements
There is a number of features all modern websites should have to be successful. For example, I can't imagine a newly created website that won't be completely responsive.
Most of the internet users now use their smartphones to enter the web and if your site doesn't adapt to it – the traffic will be really pure. Another important feature is cross-browser compatibility.
You can't guess what browser will your potential students use to find the education website, so this free WordPress theme looks perfect for all of them.
The third and one of the most important features is clear coding, that makes the template more SEO-friendly. Your website could be found not only through the browser search, but it is much better for the website to have organic traffic that comes from Google. The fact this free education WordPress theme is SEO friendly means that it will be easier for you to get it to the first page of search results.
Wrapping up
Despite Spellolite template is professionally built and nicely designed, after some time you may want to get yourself one of the paid education WordPress themes. Lots of people start their business with the free template and when the company grows in size and client base – change the free theme to a premium one. Website is some kind of your business card that defines the
https://www.wpfreeware.com/new/wp-content/uploads/2019/05/spellolite5.png
635
1283
TemplateMonster
https://wpfreeware.com/new/wp-content/uploads/2017/07/cropped-wpfreeware.png
TemplateMonster
2019-05-02 14:42:35
2019-05-02 14:42:44
Creating Stunning Educational Website with Spellolite Free WordPress Template